I have always wanted a dog, but my husband doesn't want any animals. My solution was to borrow a dog when the owner was too busy and we ended up with this beautiful lady – Melissa. She is a wonderful, cuddly and active Border Collie. Her owner dances tango and goes to Argentina ones a years to learn and dance, and has also gone to school and had too much to do sometimes. So Melissa spent quite some time at our house.
Melissa loves all weather! Snow is fun, but stretching on the couch afterwards is almost better.
We went for many walks and had lots of cuddles and fun. Melissa loves people, everyone from babies to elderly, and loves to be close to us. But she doesn't like other dogs as much… We have had some problems with that as some of our family and friends have dogs and Melissa really does not get along with them. So, sadly we will no longer have her regularly. It is very sad and we will miss her, but we have our memories.
Water – any kind outside – is one of her favorite things, but taking a shower is torture. She also loves sticks, balls and frisbees.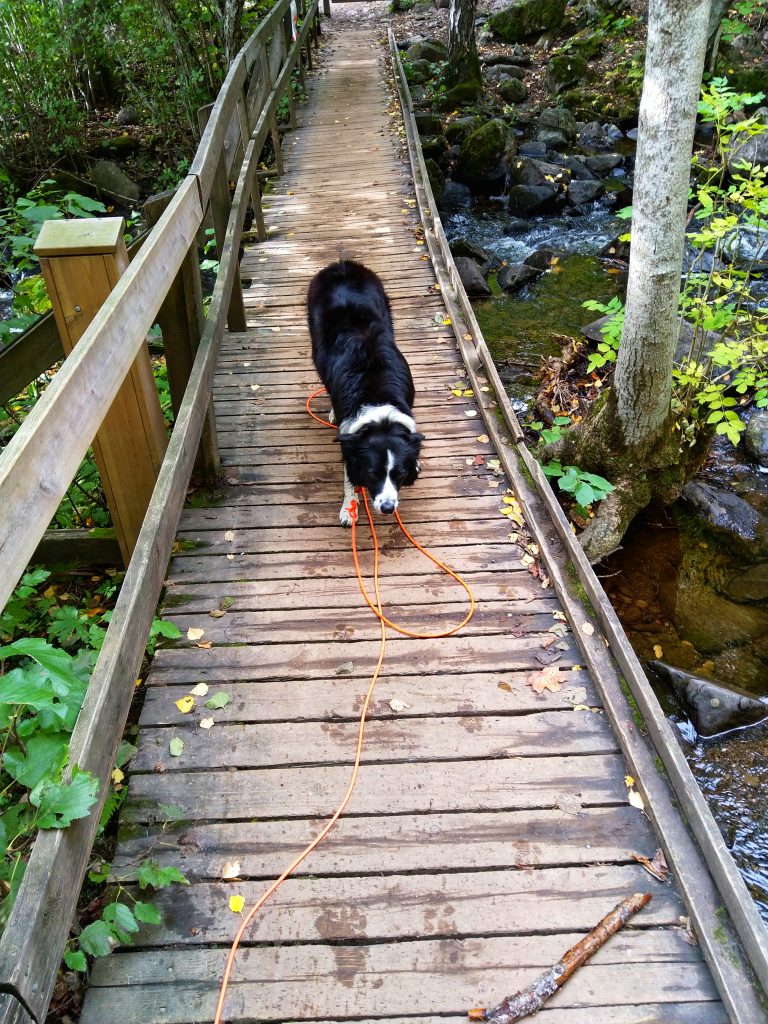 The bigger, the better? She always went into the forest to find the biggest "stick" she could find, laid it on the ground and waited for us to throw them.
Always, always ready to play!!